New homeowners can often be overwhelmed by the amount of work that goes into owning a home. Unexpected repairs and replacements are a common annoyance among owners. Most of the time, they don't realize that work needs to be done until it's a dire situation. Things may start leaking, smoking, or just flat-out stop working suddenly. Or at least, it feels sudden. In reality, these problems likely started small and became bigger over time. The owner didn't know which signs to look for or that the house required regular maintenance in the first place. The location of your home could impact the care needed. For example, Riverdale homes require different maintenance than Los Angeles homes.

Homeowners need to take preventative care of their properties, all real estate should be routinely maintained so you can avoid costly disasters. Beginning the journey of learning how to take care of your home may feel overwhelming but you should keep in mind each maintenance plan will vary among houses. Keep reading if you're unsure where to start or simply want a quick reference guide. Below, you'll find great ways to keep your property in great condition.
1. Have your HVAC system checked

HVAC is the abbreviation for heating, ventilation, and air conditioning. All of these things are incredibly important to your home. If your HVAC isn't performing well or breaks completely one day, you'll find yourself in a frustrating predicament. The worst-case scenario is your HVAC needing repairs when you most need it. Imagine your heating breaking down in the middle of a February snowstorm. The other Riverdale homes are warm and cozy, while the cold turns your personal haven into an insufferable icebox.


It also costs significantly more to have major repairs done than a quick, yearly tune-up. The best time of year for this is in spring because you'll be running your air conditioner when the summer humidity arrives. A technician will also replace your AC filter while ensuring your HVAC system is working properly. This can help you save money by reducing your energy consumption.
2. Insulate your windows and doors properly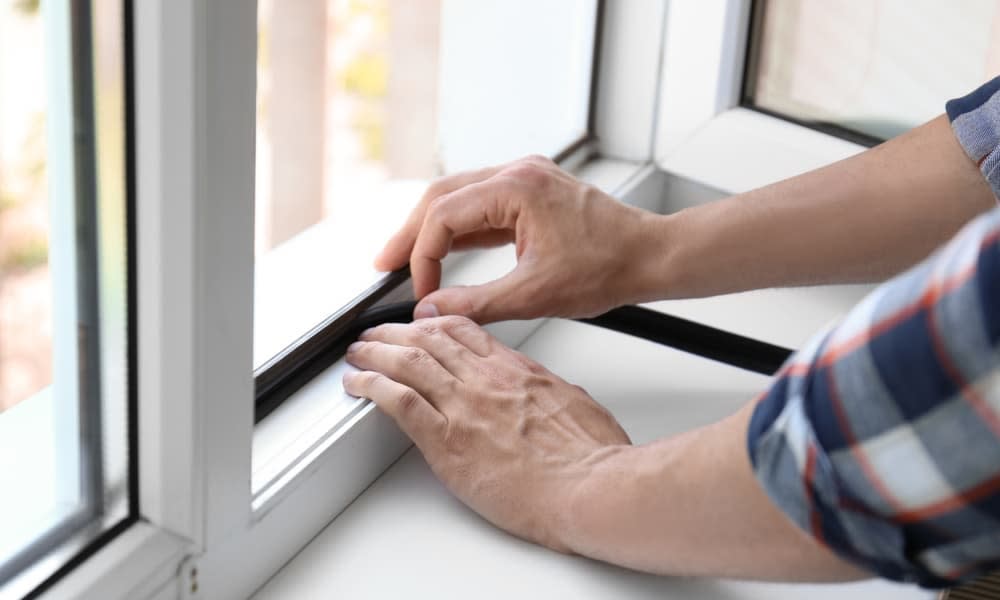 Photo courtesy of WCMA
Pesky drafts can cost you hundreds of dollars. Even drafts you don't easily notice will cost you money in the future. Windows and doors that are improperly sealed will allow for air to leak. This means losing your cool air in the summer and your heated air in the winter. You can fix this issue by having your doors and windows caulked with a waterproof sealant to fill gaps and seams. A well-caulked window or door will stop drafts from blowing your money right out of your home.


Single-pane windows will also cause you to lose a lot of heat during the winter and cool air during the summer. This is because single-panes are ineffective at conserving energy allowing air to easily move between the glass. Some Riverdale homes may have these older windows. If yours does, consider replacing them as soon as you get the chance. Putting off their replacement will only cost you more money in the end. The sooner you can have well-insulated windows, the better!


If you're planning to sell your home, you should consider replacing the single-pane windows. New windows will increase the value of your home and are a great selling point. Most houses for sale in Rosedale will not have new, perfectly fitted windows. You can use this to your advantage.
3. Check your fire alarms frequently
Alarms need to be replaced once they're 10 years old or if they no longer work. Homeowners should be checking their fire alarms about once a month to ensure they're working and the batteries haven't died. Generally, it would be best to put in new batteries once or twice a year. It's also important to have the number of fire alarms the Canadian Fire Administration
suggests
. Increasing the number of units and strategically placing them will better protect your household. This simple tip saves lives, so try to make a habit of it.
House fires are sudden and cannot always be prevented. You must be doing everything to ensure you and others inside the property will be alerted in case of an emergency. Pre-plan a course of action in case a fire should break out, this will help eliminate some of the panic. Make sure that you have a working fire extinguisher that has not expired. A big part of regular house maintenance is to prepare for the unexpected, and rest assured that you'll know what to do if something happens.
4. Have the exterior of your house touched up

The exterior paint on your house should look new and crisp. Make your property stand out from other houses for sale in your neighbourhood; Rosedale, Riverdale, Yorkville, The Beaches with a fresh coat of paint. Your lovely abode can have a complete makeover, or you can simply touch it up with the same color. Bold, dark colors are becoming more popular for houses but can deter future buyers. If you plan on selling your home soon, it is best to choose neutral colors & incorporate bold colors by accenting certain features of the house.


The paint isn't for aesthetics alone. Good, quality paint can work as a protective layer against the elements. It can also prevent dust, insects, and some wood decay. The process of repainting your property may also expose small problems, like mold. Professional painters can take care of these issues and help prevent them from reoccurring in the future.
5. Install a programmable thermostat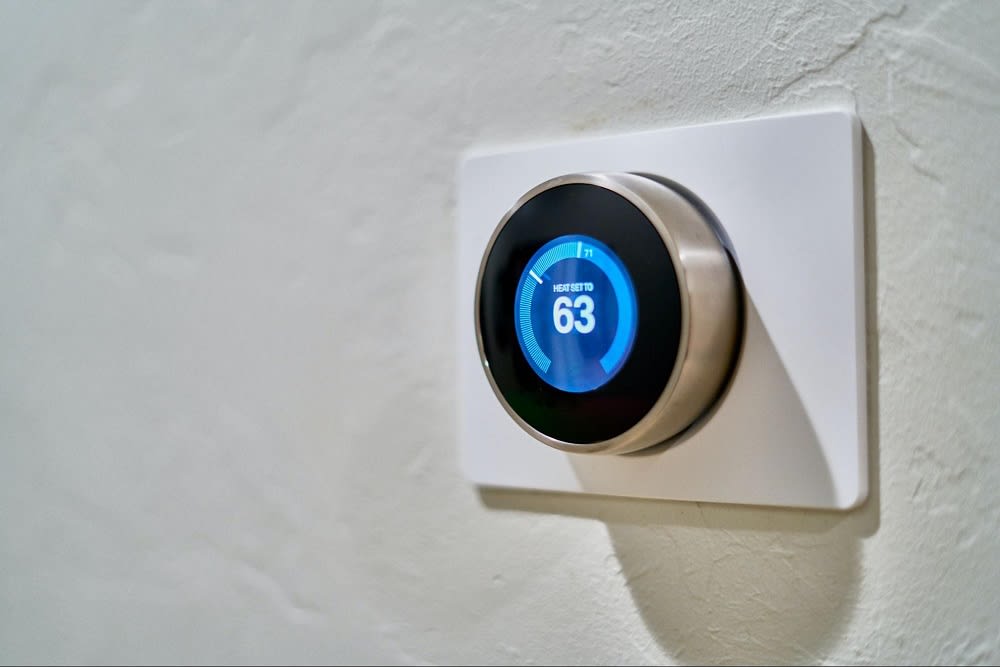 Installing a programmable, up-to-date thermostat is a great way to maintain your home to allow you to schedule temperature changes. You can have the thermostat programmed to have your home warmed or cooled by the time you walk in the door with this style thermostat. For example, you can lower the heat or air conditioning when everyone leaves and automatically adjust it to the optimal temperature before returning.
This is an effortless way to
reduce your energy consumption
and give your HVAC a regular break during a hot summer. Those who are concerned about their carbon footprint can rest easier knowing they're using fewer resources.
Are you ready for a new home so you can practice these maintenance tips? Reach out to trusted real estate agent's,
Andy Taylor & Jodi Allen
for unrivaled service, global reach, and specialized local expertise in Toronto.