2020 and the nearly yearlong COVID-19 pandemic have brought about much uncertainty and plenty of changes to our day-to-day lives. Nowhere has this been more apparent than in how we live.

For many proud city-dwellers, the inability to venture out to their favorite restaurant or bar and spend an evening with friends has proven a tough adjustment. For others, the sudden loss of shared amenities within their buildings or those within walking distance from their homes was difficult to accept.

However, the most glaring side effect of the pandemic and its accompanying shelter-in-place orders, 14-day quarantines, and working (or learning) from home requirements was the realization that many people lacked adequate living space.

Indeed, when those who've long embraced calling a cozy condo or apartment home were suddenly unable to leave, their tight accommodations became very apparent. Thus, a mini real estate boom was born.

While it's not on the level of a wholesale mass exodus that some news outlets might report, plenty of downtowners are heading further afield to find a more comfortable and spacious lifestyle.

Of course, it's not only folks from the city looking to upgrade. Those already in single-family homes recognize that future conditions created by the pandemic may require a rethinking of their living arrangements. It's pushing them to find more square footage and acreage.

Let's take a look at why more space will significantly improve your lifestyle and how the right real estate professional can assist you in navigating an increasingly competitive housing market.
Room to Roam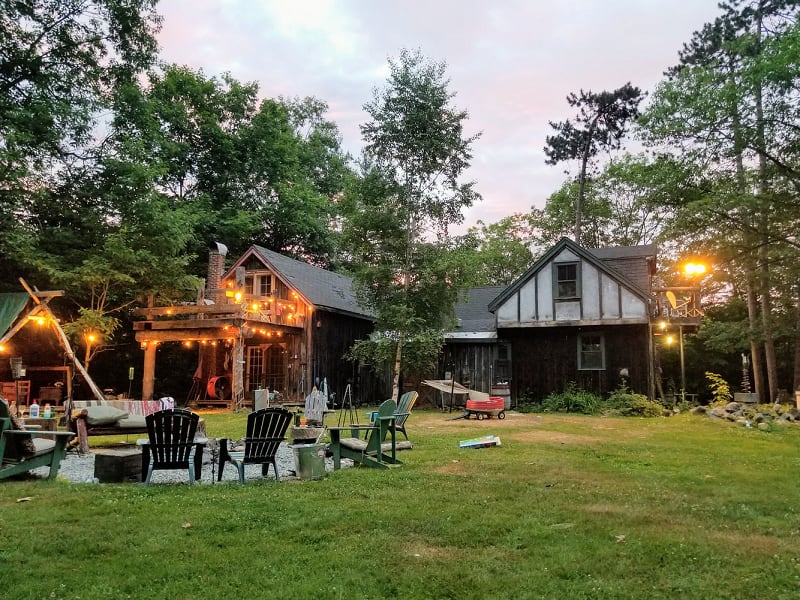 Arguably the most glaring impact COVID-19 has made is on the way we live our lives.

Shops, restaurants, and bars closed or converted to takeout-only menus. Public green spaces were cordoned off. Offices shut down or moved to operate with a skeleton staff while everyone else clocked in from home. Schools conducted classes virtually or with a rotating, streamlined schedule that featured several days a week with at-home learning.
For those condo and apartment inhabitants in high-density urban areas, the adjustment has been a difficult one.
Less square footage and tighter, communal living conditions were a fair trade for the high walkability and ease of access to a favorite dining or bar scene or quick jaunts to a preferred farmers market.
Individuals with families exchanged smaller living spaces so they could be closer to work and waste less time commuting.
But now that's gone.
In both cases, with those conditions removed, those same condos and flats once so convenient are now burdensome, cramped spaces. Whether it's severe cases of cabin fever, lack of privacy, or a combination of both, homeowners are looking for relief. And they're looking to the suburbs.
Even the nicest downtown residences that possess ample interior space lack outdoor areas to which homeowners can escape. But that's not an issue for the close-in neighborhoods of Rosedale or Deer Park or the slightly further out Lawrence Park and Lytton Park.
All four areas offer residents tree-lined streets, sidewalks, and walking paths that make social distancing far more manageable.
It's more than just the outdoor-focused neighborhoods that are drawing homebuyers. Families want their own private spaces to play in as well.
Yards, both front and back, are the new must-have outdoor feature. Long overlooked or taken for granted, these patches of land, and more importantly, spending time in them, is back in vogue. It's not merely about a nice green lawn for kids to burn off energy.
Homebuyers are yearning for expansive patios on which to cook and dine or simply chill out and relax. Or they want fenced-in backyards that can accommodate a playset, pool, or garden—in many cases, all three. Even front porches offer a pleasant retreat to sit back, relax, and wave to neighbors passing by from a safe distance.
It might sound very old-fashioned, but considering the turmoil that 2020 has produced, a little old-fashioned luxury goes a long way to creating a sense of normalcy.
Perhaps most critical is that when things begin returning to normal, these suburban areas offer their own collection of dining and shopping scenes while maintaining a close link to the popular urban areas. Consider that the farthest of our suburbs mentioned, Lawrence Park, is just a 20-minute drive or 40-minute train ride into Toronto's city center.
You can easily head out and play, then return to your own private oasis.
Places with Purpose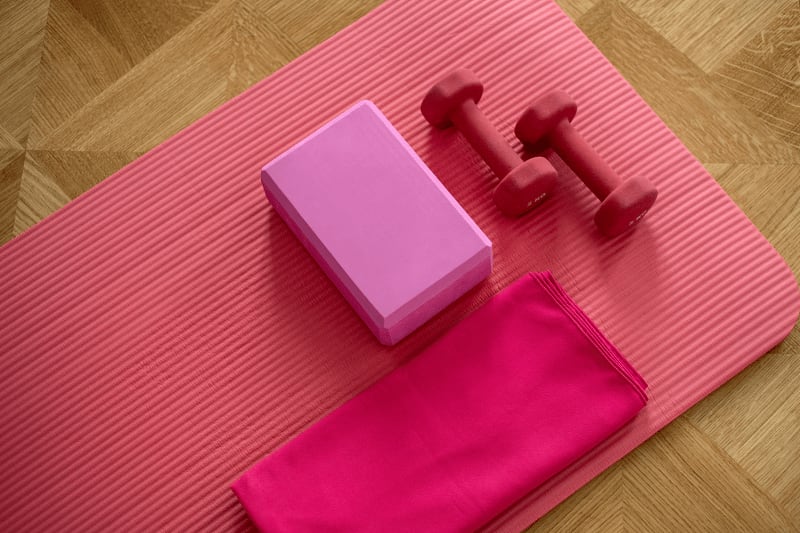 More than the simple need for outdoor space, the other major draw for urbanites relocating to points beyond the city core is for more flexible interior space. In other words, as spectacular as a luxury apartment might be, one- or two-bedroom open-concept spaces are not the most ideal for those needing live-work-play options.
While the views may not be as stunning in suburbia, the extra rooms and flexibility of a single-family home more than makeup for it. Of course, if you appreciate trees and expanses of green lawns, then the aesthetics are pretty amazing.
For starters, the need for additional bedrooms has been paramount amid the pandemic. One or two bedrooms might work for an individual or couple without children, but the larger the family, the more necessary individual space has become.
Five-bedroom homes are proving particularly popular, as the added room often doubles as viable flex space. And yes, you can find well-appointed five-bedroom dwellings in town, but you usually pay a premium for those spacious high-rise abodes. That premium, however, is not nearly as steep the further you venture from the city center.
Speaking of flex spaces, large single-family homes are also more apt to have dedicated areas that can serve a multitude of purposes. Home offices are no longer just a wishlist item during the house-hunting process, but a necessity.
Dens or an additional living room are in demand as well. You can convert these spaces whichever way you see fit—a television or playroom, home gym or office, a quiet spot for study or reading, or to attend virtual classes or meetings.
And don't fret if you think a grand estate is the only housing that can fulfill such demands. Homes don't have to have 10,000-square-foot mansions to accommodate your specific requirements.
Luxury-laden houses in the 3,500 to 5,000 square foot range provide layouts with productive private spaces that mingle with more social, family-oriented rooms. Even better if you can find a home with a usable basement or attic space—unfinished or not—that delivers a further opportunity for expansion within a manageable footprint.
A Guiding Hand in a Hyper-Competitive Market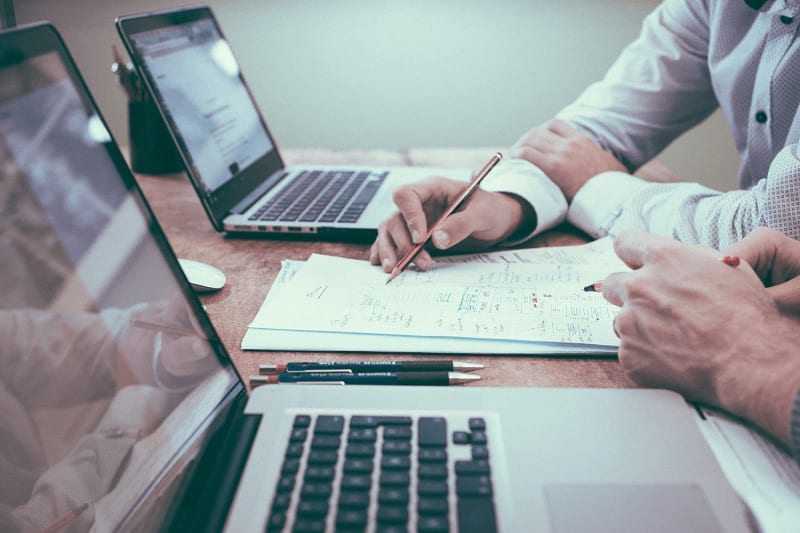 So how does one go about making the transition to a spacious, suburban home? One that doesn't just meet your needs now, in the middle of a pandemic, but one that will grow with you and your family for years to come?
Admittedly, many homebuyers have similar ideas. With more people moving away from the city, it created a hyper-competitive market throughout Toronto's most desirable suburban neighborhoods. We understand this probably isn't your first time investing in a high-end luxury home, but there's a good chance you've never experienced market conditions quite like this.
That's why partnering with a knowledgeable, proactive real estate professional is paramount in discovering the home of your dreams. Together, you'll navigate the right neighborhoods for your lifestyle and those that best serve your needs now as well as later down the road.
Then, that professional can identify and bring you homes matching your needs. More vitally, they can get them to you first. They help you stay ahead of the other homebuyers and guide you through the process of making an informed (albeit timely) decision on your next home.
And for those sellers considering taking advantage of the hot market? A seasoned listing agent will position your home to command top dollar and quickly allow you to move on to the next chapter in your life.
From assessment and repairs to staging, listing, and tours, the right professional will bring a calm approach to the selling of your home in an increasingly hectic market.
Regardless of your situation, the sooner you act, the greater chance you have to take advantage of a marketplace with decreasing inventory and rising prices. Not only will you be securing the ideal home for the current climate, but you'll ensure your home is a comfortable spot to take shelter for many years to come.
Are you interested in expanding? Ready to make your move to a bigger and better lifestyle? Or prepared to sell and move on to something greater? From houses for sale in Rosedale to learning more about Lytton Park real estate, an abundance of opportunities awaits in and around Toronto. Contact Andy Taylor and Jodi Allen today and allow us to navigate you through the best of Toronto luxury real estate.