Have you ever been on vacation and wished that the magic would never end? Fortunately, there's one foolproof way to make that dream come true—living in a resort-style community. Whether you're looking for a second home for family trips or a place to retire, there are many reasons why luxury homeowners choose the resort lifestyle.

First, it's essential to understand the types of resort-style communities. Your needs and motives will dictate the kind of resort you seek. Resort-style communities range from luxury and golf communities with spas and world-class restaurants to multigenerational and retirement communities. Regardless of the type of community you choose, there are countless benefits to leading a resort lifestyle.

Owning a home in a resort-style community allows unique benefits you simply cannot get with other types of homeownership. You have guaranteed access to stunning scenery, exceptional amenities, and an abundance of recreational opportunities. Below is a detailed list of the top benefits of owning a luxury villa in a resort-style community: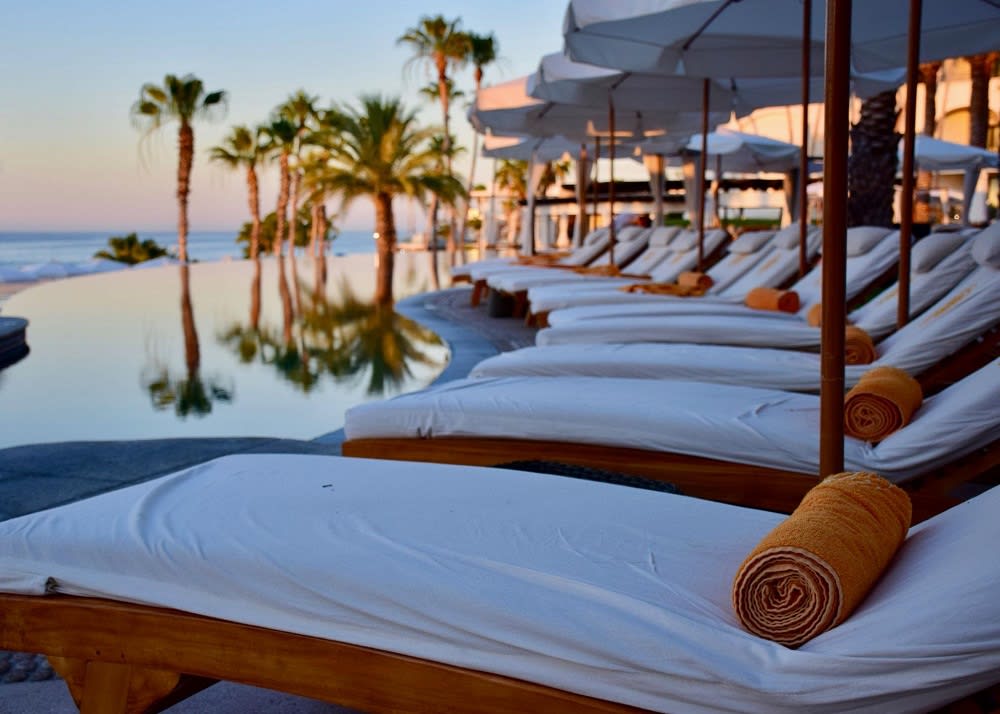 1. Living the Good Life

Whether you're on the beach, in the mountains, or on the golf course, resort-style communities are all about appreciating the finer things in life. You can expect a plethora of luxury amenities within your community, from wellness facilities to fine dining establishments. Remember that resort living is designed for people who want to de-stress and enjoy their leisure time thoroughly. Every day truly feels like you're on holiday.

The work/life balance is easy to achieve in this setting. Coming home after a busy workday to a lavish and tranquil community is priceless. In addition, taking time to relax can improve productivity and health, meaning those spa and golf days can lead to a more successful you!
2. Exclusivity

Resort communities often give residents access to members-only benefits and extra privacy for families. In particular, gated communities with private security have become increasingly popular among luxury homeowners who seek peace of mind—a completely attainable pursuit with a resort lifestyle. Even when you're away, you can rest assured that your home is safe and sound.
3. Freedom

You can do whatever you want, whenever you want! The hospitality industry has evolved immensely in the past few years, putting guest needs and desires before anything else. As a result, resort-style communities offer a multitude of activities, luxuries, and amenities that residents can enjoy at the drop of a hat.
4. Convenience

Just like when you're on vacation, you need not worry about routine maintenance and property upkeep. Resort communities have extensive professional teams to handle anything from landscaping to grocery delivery, so you can spend your time reveling in a tranquil existence. You can also count on resort spaces like beaches and surrounding landscapes to be pristine and superbly maintained.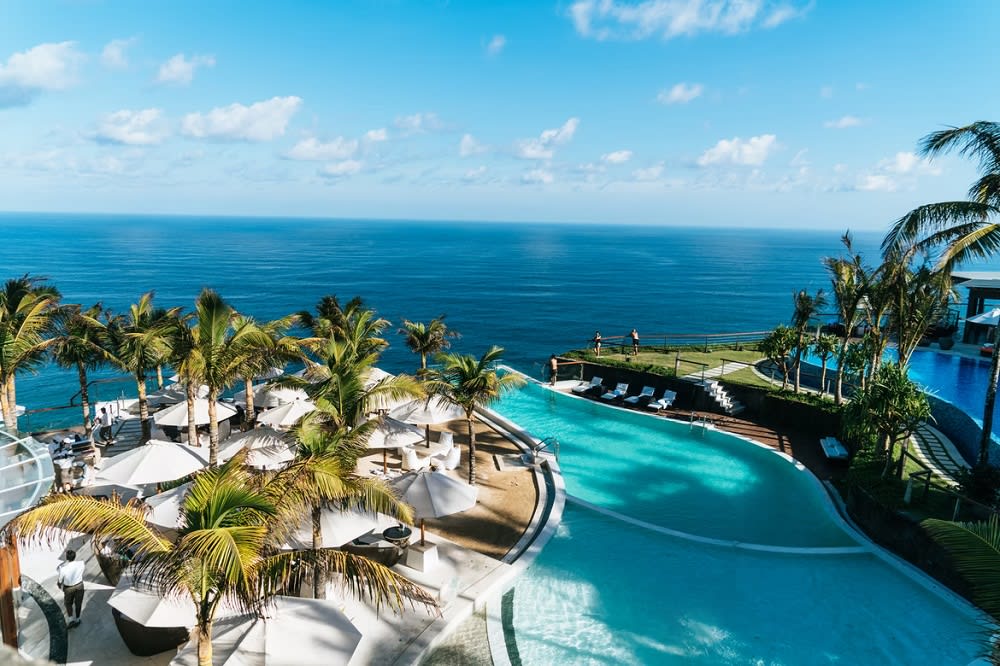 5. Scenic Views

Resort communities are situated in varying environments that appeal to a broad range of people and lifestyles. Your home might overlook mountain vistas or expansive sandy beaches and crystal blue water. There's something inherently soothing about such surroundings, adding yet another reason to seek a resort-style community to call home.
6. Diverse Housing Options

Master-planned resorts tend to be expansive and offer several home styles and prices. Depending on where you're looking, you might find a magnificent log cabin nestled in pine trees next to ski runs or a high-end waterfront condo on top of a high-rise. Regardless of the type of property you're looking for, you're sure to find one that appeals to you within a resort-style community.
7. Diverse Residents

Resorts attract people from all over, resulting in a more diverse and interesting population than many other towns of a similar size. This gives you and your family the chance to broaden your horizons, getting to know people from various backgrounds with differing perspectives.
8. Community-Oriented Culture

Life is better when shared with others. One of the best aspects of living a resort lifestyle is being part of a caring, supportive community. Living in a resort community makes it easy to participate in social activities and events where you'll meet new people and develop lasting friendships. Most resorts provide various organizations and clubs, ensuring you'll find one that suits your needs. Your itinerary will be packed with fabulous soirees and year-round events, meaning you always have something to look forward to, and you'll never experience a dull moment.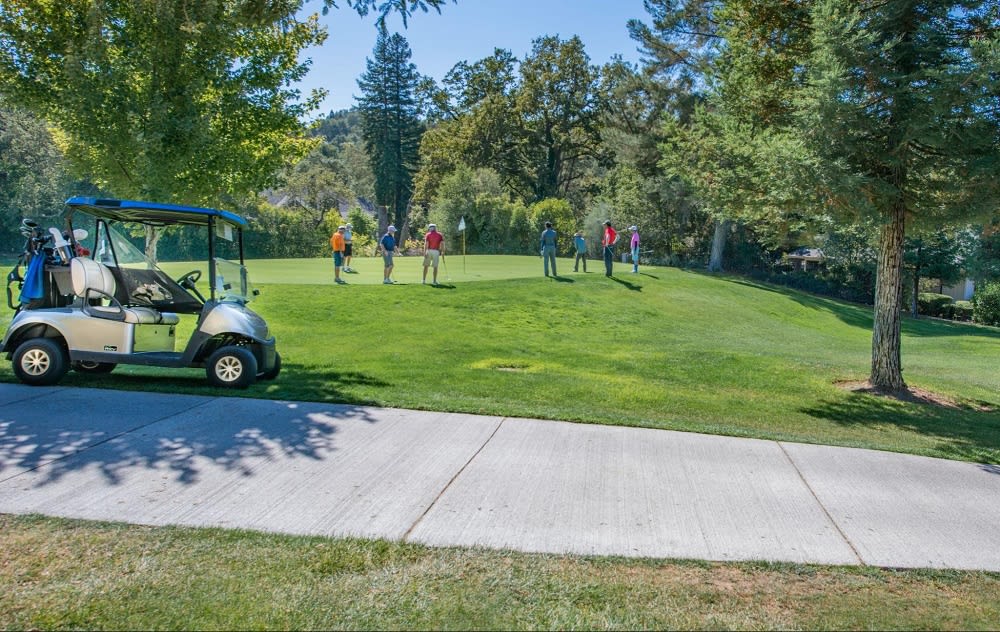 9. Amenities & Recreation

Whether you're the active type or prefer to laze around, every opportunity is at your fingertips when living in a resort-style community. If you enjoy hiking shorelines and adventuring in the sea, your resort-style community will help you enjoy your favorite activities with ease. If you prefer luxuriating in a spa day complete with manicures, pedicures, and massage therapy, some communities provide that, too! Classes, craft sessions, kids' clubs, and more, you have access to endless recreation when leading a resort lifestyle. The best part of living in the middle of all this excitement is that you don't need to squeeze all the activities you love into a one or two-week period; you have endless time to explore them all!

Owning a villa in a resort community gives you access to all of the resort's exclusive amenities. These communities often boast fitness centers, golf courses, tennis courts, and so much more. Being a resident grants you access to priority reservations and discounts on dining and spa treatments, further sweetening your luxurious lifestyle. Additionally, there are many add-on amenities offered by resorts to enjoy, like private chefs, butler services, and private fitness training.
10. Entertainment, Nightlife & Shopping

Entertainment, shopping, and nightlife are well within the grasp of resort community inhabitants. Resorts are typically crowded with shops offering everything from charming trinkets to high-end retail. A wide variety of nightclubs and restaurants are also common in resort areas. If you're a night owl, consider that most resort towns stay open late, offering you many chances to relish an exciting night out! Benefits don't end there! Resorts often attract world-class performers and sometimes provide entertainment options, including symphony concerts under the stars, rock concerts by world-renowned artists, and ballets by touring professional dance companies.
11. Safe Investment

There are numerous reasons why resort-style communities are worth investing in right now. Given the surge in people working from home, more people are living in these locations full-time than ever before. Extra privacy and security are growing priorities for luxury homeowners, both given features of living the resort lifestyle. Last and certainly not least, covenants, conditions, and restrictions (CC&Rs) help preserve property values in these kinds of communities.
12. Generate Revenue

Whether your resort community property is your primary or vacation home, chances are you'll spend time vacationing or living elsewhere at some point. When you live in this type of community, you can often rent out your home to other vacationers when you're not using it. This gives you the ability to make an income off the property.


Are you looking for a team of elite real estate agents to assist in your search for a luxury resort-style community? Contact Andy Taylor & Jodi Allen for unrivaled service and specialized real estate expertise in Toronto, New York, Los Angeles, and other world-class cities. This highly esteemed team of professionals will help you find the finest luxury properties, including Rosedale real estate, Yorkville condos, and homes in the surrounding Toronto area.