Nestled on the north shore of Lake Ontario, Toronto is the largest of Canada's thriving urban centres. This bustling city is the hub of the nation's commercial, financial, industrial, and cultural life. There's a multitude of benefits to experience living here. If you're considering making this town your next home, it's important to get familiar with the city beforehand. Read on to discover ten things to know before moving to Toronto.
People & Lifestyle

According to the Economist Intelligence Unit, Toronto ranks in the top five of the most livable cities in the world. Cities were rated across five categories: stability, healthcare, culture and environment, education, and infrastructure. In each category, cities were given a score between 1 and 100, with 100 being the best. Toronto received an overall score of 97.2. Toronto is an exciting, diverse, clean, and safe city to set up home. Thanks to the city's walkable design, living without a car and relying on public transit is a reality for a large portion of residents.

With a population just short of 3 million people, the city of Toronto is the largest in Canada and one of the largest in North America. The Greater Toronto Area (GTA) is home to approximately 6.5 million people, stretching along the shore of Lake Ontario and including suburban communities further inland.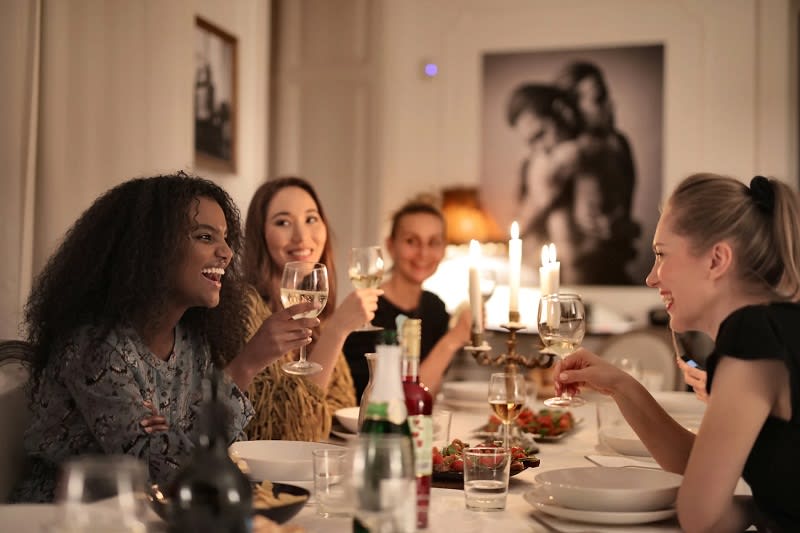 Rich History

This city has a rich and diverse history. The first urban community dates back to 1793 when British colonial officials founded what was referred to as "Town of York" on what was then the Upper Canadian frontier. That village grew to become the "City of Toronto" when it officially became a city in 1834. Although not the capital city of the country—that particular honour rests with Ottawa—Toronto is the centre of many of Canada's industries, offering many economic opportunities to new arrivals. Since its humble origins, Toronto has become a wonderfully livable and multicultural urban place to call home.
Diversity

Toronto is considered one of the most diverse cities in the world, making life here a multicultural experience. More than 140 languages and dialects are spoken in the city, and almost half of the city's population were born outside Canada. It is to individuals from varied backgrounds and cultures. It is one of the country's most multicultural cities, and you will most likely hear conversations in various languages, including Cantonese, Italian, and Spanish. French and English are Canada's co-official languages, giving residents ample opportunities to brush up on their bilingual skills. However, English is used more widely in Toronto.
Architectural Styles & Real Estate

This charming city is home to a variety of architectural styles. Some of the most popular home styles in Toronto include Georgian Revival, Tudor Revival, Craftsman bungalow, Edwardian Foursquare, and Arts and Crafts-style homes. The bay-and-gable architectural style is another common style in Toronto. This style is depicted by its prominent large bay window that typically covers more than half of the front facade of the home and topped with a gable roof. The gables allude to the Gothic Revival style that was popular in the Victorian era. This style was especially prominent in the 1870s and is unique to the city. The diverse range of architectural styles enables potential homebuyers to find a style that matches their preferences!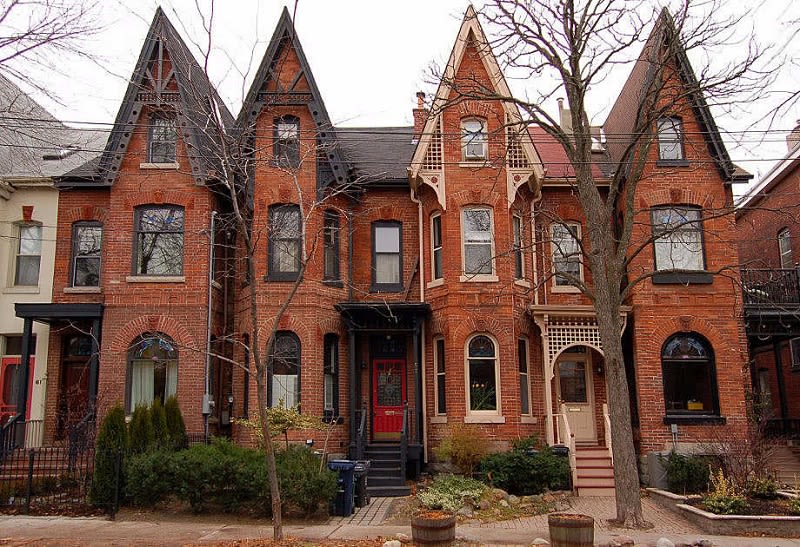 (Credit: Renovate Toronto)
Dining

There's no shortage of enticing restaurants here, from hole-in-the-wall cafes to chef-driven eateries to everything in-between. Make reservations at Canoe, which offers a memorable culinary experience. This sleek restaurant is the perfect place to celebrate a date night, anniversary, or birthday. Enjoy contemporary Canadian cuisine and Canoe crafts-inspired dishes that reflect the country's diverse landscape, history, and culture. The chefs work closely with local farmers and suppliers to source the freshest ingredients, resulting in an unforgettable culinary experience. Here you can partake in your meal while admiring the glittering Toronto skyline on the horizon. For a more relaxed dinner, head over to Chubby's Jamaican Kitchen. In addition to their famous jerk chicken and plantains, be sure to try their passion fruit and coconut cream pie! Whether you're looking to enjoy weekend brunch or enjoying an upscale dining experience at an elite restaurant, this city has something for every occasion. Grey Gardens is another restaurant that is famous for its seafood-heavy menu of small plates and mains, accompanied by a long list of wines. Enjoy your meal in a relaxed and intimate setting.
Shopping

If shopping is your guilty pleasure, then you'll be sure to love all that's in store in Toronto. This thriving city is jam-packed with a plethora of premier shopping destinations. Here you can find everything from multi-story malls and streets lined with unique boutiques. Mink Mile, located along Bloor Street West, is lined with designer stores, including Gucci and Chanel. For decades, this illustrious street has been considered one of Canada's leading luxury retail stretches. Yorkdale Shopping Centre, located in the heart of the GTA, is another shopping experience you don't want to miss. A part of the city for 50 years, this expansive mall is home to over 270 stores spread over 2-million square feet. It boasts the country's largest collections of designer labels and luxury brands, the best in home decor and the finest in tech. Regardless of what you're looking for, you're sure to find it here.
Coffee Shops

If you're looking for somewhere to get your caffeine fix, there's plenty of opportunities for that there! Pilot Coffee Roasters first arrived in Toronto in 2009 and have since become an industry leader in the city when it comes to coffee. With multiple locations across the city, Pilot has a mission to serve great, high-quality coffee. Neo Coffee Bar is another great place to grab a cup of joe in the morning. Since opening in 2015, this cozy shop provides an oasis from the busyness of downtown Toronto. Neo Coffee Bar serves java drinks, Japanese-style pastries, and sandwiches in a light-filled space with high ceilings. Whether you're reading a book or catching up with a friend, you'll find a warm and welcoming environment to do so.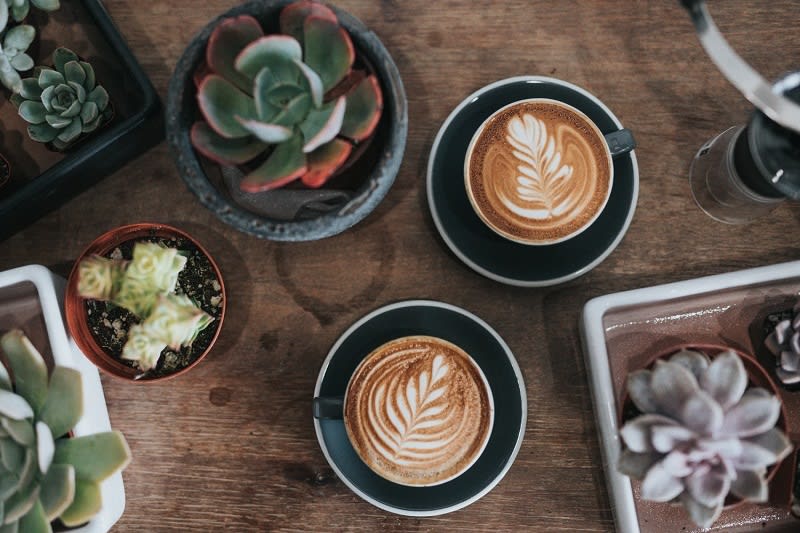 NightLife & Entertainment

Toronto has a reputation for its spectacular bar and nightclub scene. A night out on King West is an experience you won't forget. Start your evening sipping cocktails at Black Sheep before heading over to BarChef. Queen West is known for its indie, artistic atmosphere, such as The Cameron House. Stop by here for nightly live music and clever cocktails.

You can't go to Toronto without attending a professional sports game! The Toronto Maple Leafs are a professional ice hockey team based in Toronto. With 13 Stanley Cups under their belt, it's worthwhile to attend one of their games. Whether you are an avid hockey fan or new to the sport, this will be a night you won't soon forget. Life in Toronto is everything but boring!
Parks & Green Spaces

Nature enthusiasts can appreciate the city's 50 kilometres of waterfront with beaches, parks, marinas, and a waterfront trail, which makes it easy to soak up outdoor life within the GTA. Spend the day at Rouge Valley Conservation Centre—the largest urban park in North America. Allan Gardens is another spectacular spot that you don't want to miss. Located in the Garden District of Toronto, this conservatory and urban park feature a playground, an off-leash dog park, and a 1,500 square metres conservatory with six greenhouses. The indoor conservatory features colourful plants and flowers from across the globe, making this an unforgettable experience.
Festivals

A cultural hub, Toronto has a revolving calendar of festivals and events, making this city a great place to live. The TD Toronto Jazz Festival is a celebrated event that brings together more than 2,000 musicians. Since its founding in 1987, this celebrated festival spans over and attracts jazz lovers from across the globe. The Mississauga Waterfront Festival takes place each year in June. This colourful festival brings the entire family together for live music, theatre performances, a carnival, and an outdoor petting zoo. Finally, the Toronto International Film Festival is one of the largest publicly attended film festivals in the world. This event, which takes place in September, attracts over 480,000 people each year. Since being founded in 1976, this widely attended festival features screenings, lectures, workshops, and Q&As. Don't forget to add this exciting weekend to your calendar.

If you are ready to start exploring Toronto luxury homes, contact Andy Taylor today. As an expert in Toronto luxury real estate, Andy serves a wide range of neighborhoods. His extensive knowledge and dedication to client satisfaction will help guide you through finding the perfect home.