Nestled at the gateway to Toronto's east end and just a few blocks north of Lake Ontario, Riverdale is the epitome of charm. It is also one of the city's biggest neighbourhoods and home to 12,000 residents. Here, you will find historic architecture, a family-friendly environment, local boutiques, and chef-driven restaurants. Regardless of your interests, there's something for everyone in Riverdale. Read on to learn 10 reasons that people love living in this beloved neighbourhood.
1. Strong Sense of Community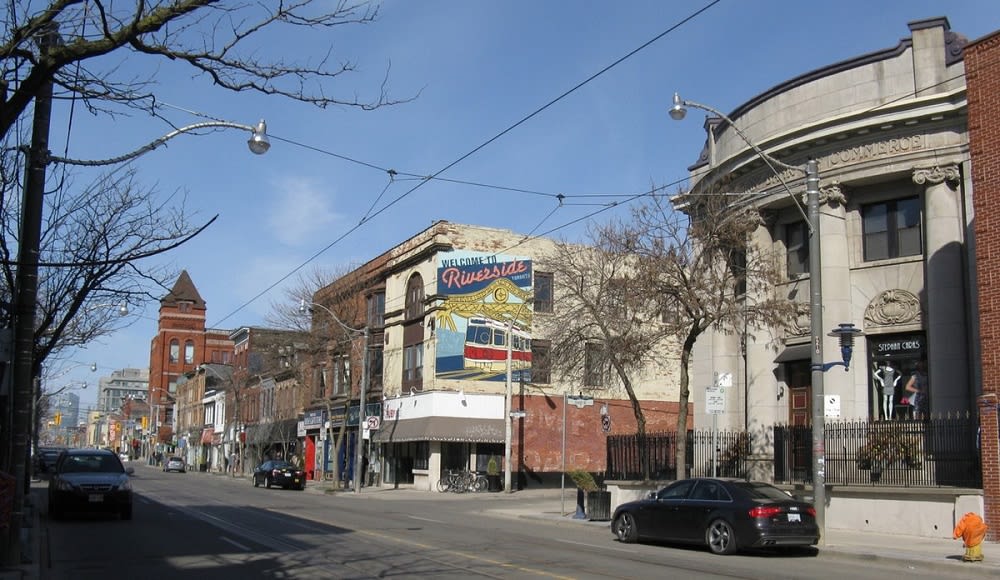 Riverdale
could hardly be a more picturesque place to call home. From parks to tree-lined streets to Victorian and Edwardian-style homes, this neighbourhood almost looks as if it could grace the cover of a postcard. During the 19th century, the homes were generally designed as boarding houses before later being redeveloped into homes that are perfect for families. As one of Toronto's most sought-after communities, Riverdale is home to individuals from all walks of life. However, this quaint area is especially popular among young working professionals, couples, or families with young children. Riverdale has four public libraries that offer an exciting array of programs for children, adults, and seniors. Living here means having a plethora of opportunities at your fingertips.
2. Rich History
Known for its charm and historic architecture, Riverdale has a
long and rich history
. It first started off as a small, rural community. It wasn't until the Grand Trunk Railroad came to the area in the 1850s that the town experienced growth. The arrival of the railroad brought industry and a plethora of employment opportunities to the town. Additionally, it attracted laborers who built the first homes located south of the railway tracks. In its beginning, the town was referred to as Riverside, but this name was later changed to Riverdale, most likely to reference the city park of the same name. Development further accelerated in 1918 with the building of Toronto's largest bridge, the Prince Edward Viaduct. This connected Riverdale to the City of Toronto. Since then, the area has continued to grow and flourish into the thriving community it is today.
3. Neighbourhoods

Riverdale is home to a handful of neighbourhoods, so there really is something for everyone here. Each of these neighbourhoods has its own unique set of appealing qualities to offer, attracting residents from various backgrounds. Blake-Jones is found south of the Danforth on the east side of Riverdale. It features a variety of duplexes and gives off an industrial, authentic feel. East Chinatown stretches from Broadview to Carlaw and Gerrard Street East. Here, you will find small apartments above the businesses and restaurants, easy access to public transit, and incredible food. Riverside is an up-and-coming neighbourhood that has become one of the most sought-after places to live within Riverdale. Great shopping, nightlife, and homes attract young working professionals and young families. The Pocket refers to the portion of Riverdale between Chatham and Boultbee. The homes here are generally larger, well-kept, and cater to a more affluent crowd. Last but not least, The Studio District is located in the southernmost part of Riverdale, running along Lakeshore. This area attracts young professionals with its loft-style housing. This neighbourhood abounds with music studios, art studios, coffee shops, and book stores galore.
4. Parks and Recreation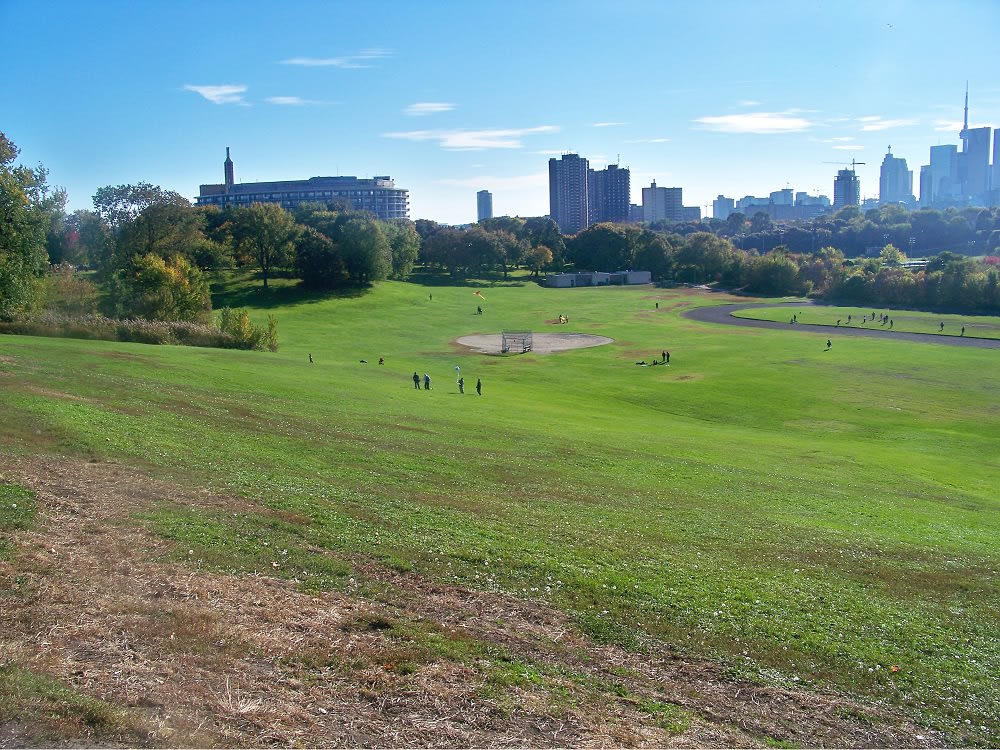 There's little that's more refreshing than spending a sunny day outside. Lucky for you, this lovely town provides an assortment of ways to do so. Riverdale has a variety of parks and green spaces, offering residents plenty of opportunities to connect with nature or exercise. The town is home to three large parks, including
Riverdale Park East
,
Withrow Park
, and
Jimmie Simpson Park
. Scattered throughout the city, each of these parks features tennis courts, a hockey rink, a baseball diamond, and a wading pool. That's not all Riverdale has to offer, either! Riverdale Park has an outdoor pool and running track, giving residents ample ways to get exercise. The
Jimmie Simpson Recreation Centre
is home to an indoor swimming pool, a game room, and a gymnasium. Similarly, the
Pape Recreation Centre
houses a gymnasium, an indoor pool, and a weight room.
5. Dining
For an upscale culinary experience, make reservations at the
Broadview Hotel's The Civic
. This acclaimed restaurant serves fine dining options, all prepared using the freshest local ingredients and accompanied by an extensive wine list. The hotel has other dining options, too, including the light and sunny Broadview Bistro + Bar, the intimate Tower, and the impressive The Rooftop, which offers panoramic views of the Toronto skyline. If you're looking for a delicious brunch, head over to
Lady Marmalade
. Located on Broadview Avenue, this charming eatery offers a decadent breakfast and lunch fare in an establishment that dates back to 1885.
6. Shopping
If shopping is your guilty pleasure, then you'll be sure to love all that Riverdale has in store for you! Riverdale's most famous shopping district can be found along Danforth Avenue, which is located east of Broadview. The Danforth is the heart of Toronto's
Greek community
and boosts top-notch Greek restaurants and a colorful myriad of stores. Here you will find everything from upscale stores to local boutiques, offering the perfect mix of trendy and traditional shopping. During the summer months, this street could hardly be more idyllic. Sidewalks overflowing with colorful planters and fresh local produce are a common occurrence here, attracting parents pushing strollers and couples walking their dog. In addition to Danforth Avenue, another premier shopping destination is Queen Broadview Village.
7. Festivals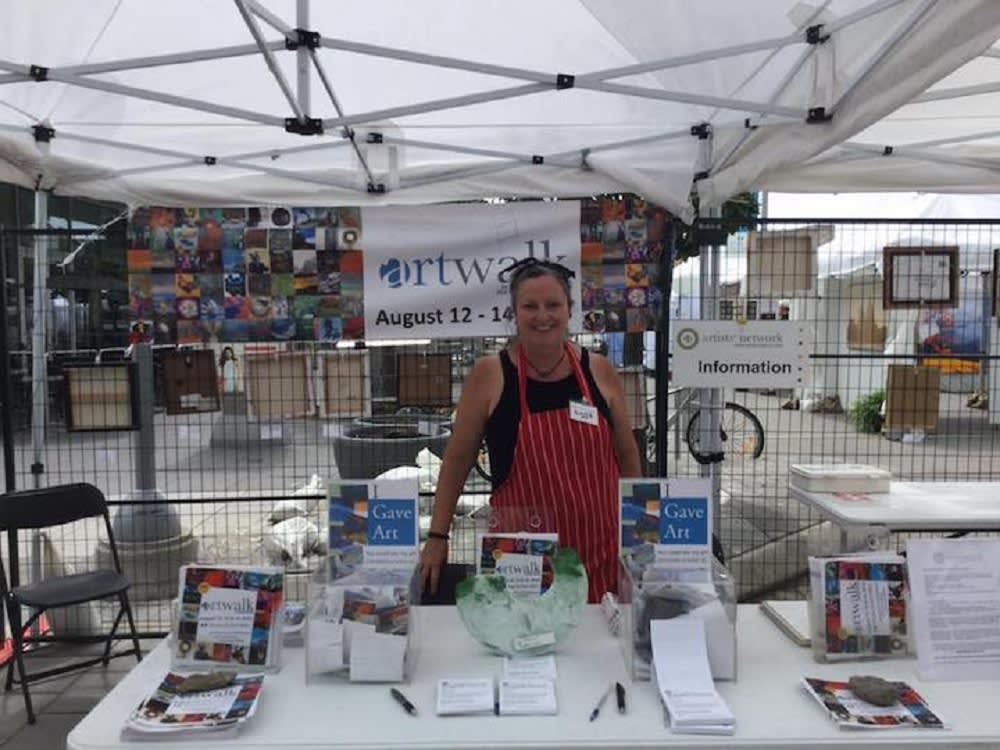 Credit: Riverdale Art Walk
Riverdale is known for its revolving calendar of festivals that take place throughout the year. One of the most popular festivals is the
Riverdale Art Walk
. This two-day event, which takes place in June, is a public fine art exhibition that showcases the work of established and emerging artists. It features the work of more than 170 local artists and a variety of media, including painting, sculpture, and photography. Spend an afternoon exploring the booths here and show support for the artists within your community!
Taste of the Danforth
, organized by GreekTown, is another exciting event that you don't want to miss. Taking place in early August, this weekend celebrates Greek cuisine and attracts over one million attendees. Here you can sample everything from souvlaki, gyros, and other Greek staples. This celebrated festival has been a part of the community since 1994 and brings together both locals and visitors alike over incredible cuisine.
8. Art and Culture
The Riverdale Art Walk isn't the only way that Riverdale shows its appreciation for art and culture. This neighbourhood is considered a hub for the arts and features a mixture of small and large galleries. Spend a Sunday afternoon at the photography-focused
IX Gallery
. This awe-inspiring gallery exhibits a variety of local and international artists on rotation year-round. It also features an ongoing Technology Showcase, which showcases the customers' works and demonstrates a wide variety of digital printing techniques and materials. The
Emily Harding Gallery
is another spot that is worth exploring. Founded in 2017, this private gallery currently represents contemporary Canadian, American, and European emerging and mid-career artists. Various media represented here include painting, photography, sculpture, works on paper, and video-installation. The gallery seeks to support artists throughout their respective careers through exhibitions and events.
9. Coffee Shops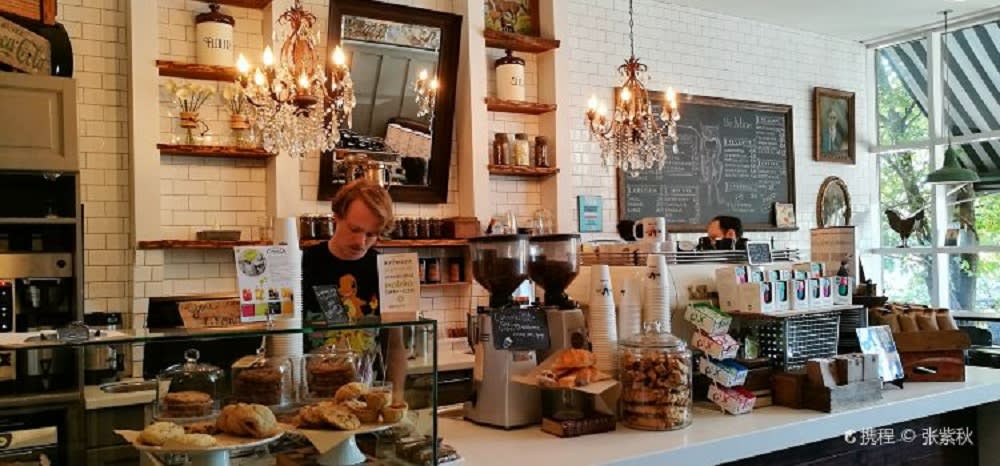 Credit: Trip.com
If you're looking to get your caffeine fix, then Riverdale is the neighbourhood for you!
Rooster Coffee House
, located on Broadview Avenue, is a light-filled and airy cafe that is known for its tiny chandeliers, latte art, and scenic views of the park. The patio is a great spot to leisurely enjoy your coffee or catch up with a friend. Hailed Coffee, found on Gerrard Street, is another spot that you don't want to miss. This minimalist storefront serves artisan coffee drinks, chocolates, and dried dates.
10. Walkability
If you're unfamiliar with the meaning of the term "walkability," this simply refers to how accommodating an area is to walking. This concept has gained immense popularity in recent years, as people are prioritizing living in a place they can navigate without a car. Walkable neighbourhoods have
many benefits
, including benefits to health, the environment, finances, and the community as a whole. Thankfully, Riverdale excels in this aspect and has achieved a
walkscore of 88 out of 100
. Whether you are taking your dog for a walk or heading out to your job, Riverdale is a great neighbourhood to do so. Residents here are eager to participate in a healthy and active lifestyle, which is made easier by the walkable nature of the neighbourhood.
If you're ready to start exploring homes for sale in Riverdale, Toronto, contact
Andy Taylor and Jodi Allen
today. Andy is an expert in Riverdale real estate and serves a wide range of neighbourhoods. His expertise and dedication to client satisfaction will help guide you through the home buying process to find your dream home.